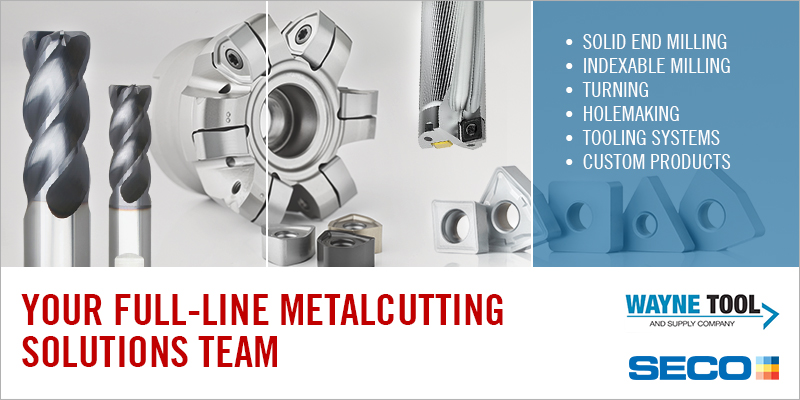 Wayne Tool is a long time distributor partner of Seco, offering the latest in cutting tool technology as well as dedicated technical support to machine shops seeking to remain competitive in today's marketplace.
To find your metalcutting solution, call Wayne Tool at 1-201-998-7200.
Headquartered in Fagersta, Sweden and present in more than 75 countries, Seco Tools is a leading global provider of metalcutting solutions for milling, stationary tools, holemaking and tooling systems. For more than 80 years, the company has provided the technologies, processes and support that manufacturers depend on for maximum productivity and profitability. For more information on how Seco's innovative products and expert services bring success to manufacturers across all industry segments, please visit www.secotools.com.